The Good, the Bad, and the Undead (Hollows #2) (Mass Market)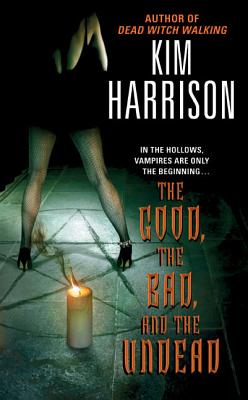 $7.99
Usually Arrives in Store in 1-5 Days
Description
---
It's a tough life for witch Rachel Morgan, sexy, independent bounty hunter, prowling the darkest shadows of downtown Cincinnati for criminal creatures of the night.
She can handle the leather-clad vamps and even tangle with a cunning demon or two. But a serial killer who feeds on the experts in the most dangerous kind of black magic is definitely pressing the limits.
Confronting an ancient, implacable evil is more than just child's play -- and this time, Rachel will be lucky to escape with her very soul.
About the Author
---
New York Times bestselling author Kim Harrison was born and raised in the upper Midwest. Her bestselling Hollows novels include Dead Witch Walking; The Good, the Bad, and the Undead; Every Which Way But Dead; A Fistful of Charms; For a Few Demons More; The Outlaw Demon Wails; White Witch, Black Curse; Black Magic Sanction; Pale Demon, A Perfect Blood, Ever After, and The Undead Pool, plus the short story collection Into the Woods, The Hollows Insider and graphic novels Blood Work and Blood Crime. She also writes the Madison Avery series for young adults.