How the Cat Swallowed Thunder (Paperback)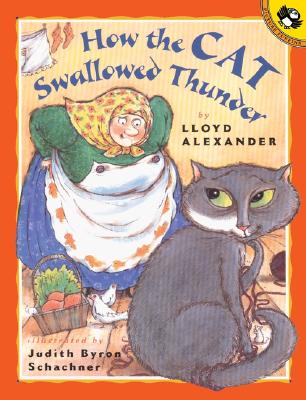 $6.99
Email or call for price.
Description
---
When Mother Holly leaves to do errands, she warns Cat to behave himself. But faster than a cat can pounce, he is up to his whiskers in trouble! One crazy mishap leads to another, until the little cottage is in a very messy state. Cat is busily tidying up when he hears Mother Holly coming up the path. He spies a tiny piece of corn on the floor and quickly swallows it. But it's no ordinary corn, and suddenly Cat notices that he is making a very curious rumbling sound. . . .

Illustrated by Judith Byron Schachner.