The People of Sparks: The Second Book of Ember (Hardcover)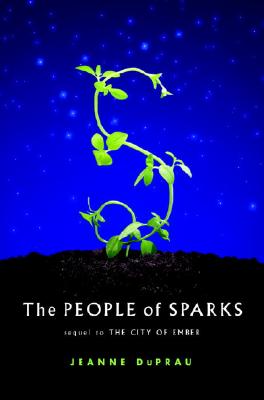 $16.99
Email or call for price.
Description
---
The People of Sparks picks up where The City of Ember leaves off. Lina and Doon have emerged from the underground city to the exciting new world above, and it isn't long before they are followed by the other inhabitants of Ember. The Emberites soon come across a town where they are welcomed, fed, and given places to sleep. But the town's resources are limited and it isn't long before resentment begins to grow between the two groups. When anonymous acts of vandalism push them toward violence, it's up to Lina and Doon to discover who's behind the vandalism and why, before it's too late.
About the Author
---
Jeanne DuPrau has been a teacher, an editor, and a technical writer. The People of Sparks is the sequel to The City of Ember and her second novel. She lives in Menlo Park, CA, where she keeps a big garden and a small dog.