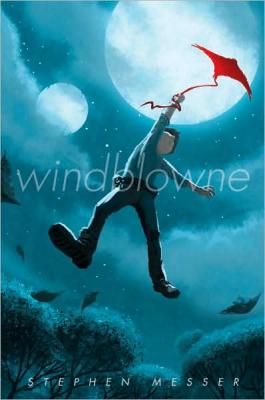 Special Order -- Email or Call for Availability
Description
---
A high-flying fantasy adventure that will blow readers away!

Every kite Oliver touches flies straight into the ground, making him the laughingstock of Windblowne. With the kite-flying festival only days away, Oliver tracks down his reclusive great-uncle Gilbert, a former champion. With Gilbert's help, Oliver can picture himself on the crest, launching into the winds to become one of the legendary fliers of Windblowne.

Then his great-uncle vanishes during a battle with mysterious attack kites—kites that seem to fly themselves! All that remains is his prize possession, a simple crimson kite. At least, the kite seems simple. When Oliver tries to fly it, the kite lifts him high above the trees. When he comes down, the town and all its people have disappeared. Suddenly the festival is the last thing on Oliver's mind as he is catapulted into a mystery that will change everything he understands about himself and his world.

Inspired by the work of Diana Wynne Jones, debut author Stephen Messer delivers a fantasy book for boys and girls in which the distance between realities is equal to the breadth of a kite string.
About the Author
---
Blown into this world as a baby, Stephen Messer spent his childhood flying kites on windswept hilltops in Maine and Arizona. He has lived in deserts and in megacities, on alpine mountains and in lowland swamps. Nowadays he lives with his wife in an old house surrounded by oak trees in Durham, North Carolina. Sometimes, on windblown nights, it seems like the house has been transported to another world.