The Jezebel Remedy (Hardcover)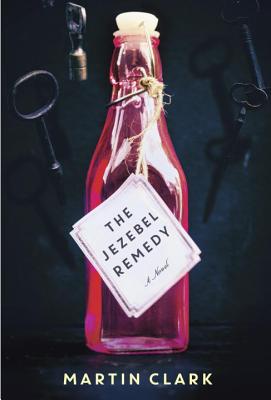 Special Order -- Email or Call for Availability
Description
---
Martin Clark who has set, according to the Winston-Salem Journal, the new standard by which other works of legal fiction should be judged now delivers his finest novel yet.

Lisa and Joe Stone, married for twenty years and partners in their small law firm in Henry County, Virginia, handle less-than-glamorous cases, whether domestic disputes, personal injury settlements, or never-ending complaints from their cantankerous client Lettie VanSandt ( eccentric by some accounts, certifiable by others). When Lettie dies in a freakish fire, the Stones think it's certainly possible that she was cooking meth in her trailer. But details soon emerge that lead them to question how accidental her demise actually was, and settling her peculiar estate becomes endlessly complicated.
Before long, the Stones find themselves entangled in a corporate conspiracy that will require all their legal skills not to mention some difficult ethical choices for them to survive.Meanwhile, Lisa is desperately trying to shield Joe from a secret, dreadful error that she would give anything to erase, even as his career and her own hangs in the balance.In The Jezebel Remedy, Clark gives us a stunning portrait of a marriage, an intricate tour of the legal system, and a relentlessly entertaining story that is full of inventions, shocks, and understanding.
About the Author
---
MARTIN CLARK is a Virginia circuit court judge.His past novels have been chosen as a New York Times Notable Book, a Washington Post Book World Best Book of the Year, a Bookmarks Magazine Best Book of the Year, a finalist for the Stephen Crane First Fiction Award, and a Book-of-the-Month Club selection. His last novel, The Legal Limit, was the winner of the Library of Virginia s People s Choice Award and was called a model of how to write a literary legal thriller by The Oregonian. Helives in Patrick County, Virginia, with his wife, Deana. www.martinclark.com "