The Nobodies Album (Hardcover)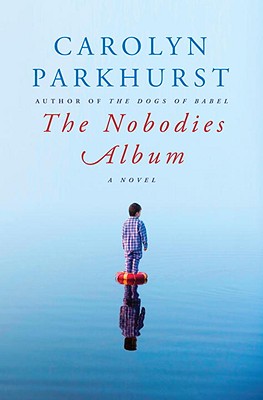 $25.95
Email or call for price.
July 2010 Indie Next List
---
"Octavia Frost is a woman trying to rewrite her past by rewriting the last chapters of her very autobiographical works of fiction. When her estranged son Milo is accused of murder and she goes to be with him, Octavia finds that the wounds of the past can be revisited, and perhaps even be healed, but they cannot be made to never have existed at all. If you've never read Carolyn Parkhurst this is an excellent place to start."
— Jessie Martin, Nicola's Books, Ann Arbor, MI
Description
---
From the bestselling author of The Dogs of Babel comes a dazzling literary mystery about the lengths to which some people will go to rewrite their past.

Bestselling novelist Octavia Frost has just completed her latest book—a revolutionary novel in which she has rewritten the last chapters of all her previous books, removing clues about her personal life concealed within, especially a horrific tragedy that befell her family years ago.

On her way to deliver the manuscript to her editor, Octavia reads a news crawl in Times Square and learns that her rock-star son, Milo, has been arrested for murder. Though she and Milo haven't spoken in years—an estrangement stemming from that tragic day—she drops everything to go to him.

The "last chapters" of Octavia's novel are layered throughout The Nobodies  Album—the scattered puzzle pieces to her and Milo's dark and troubled past. Did she drive her son to murder? Did Milo murder anyone at all? And what exactly happened all those years ago? As the novel builds to a stunning reveal, Octavia must consider how this story will come to a close.

Universally praised for her candid explorations of the human psyche, Parkhurst delivers an emotionally gripping and resonant mystery about a mother and her son, and about the possibility that one can never truly know another person.
About the Author
---
CAROLYN PARKHURST is the author of the bestselling novels "The Dogs of Babel" and "Lost and Found." She lives in Washington, D.C., with her husband and their two children.
Praise For…
---
PRAISE FOR CAROLYN PARKHURST

"Parkhurst's chief gift as a novelist is her ability to seize the innermost thoughts of her characters, then convey them with meticulous craft." —Seattle Times

PRAISE FOR THE NOBODIES ALBUM

"As she did in The Dogs of Babel, with its human protagonist trying to coax forth information from his dog, Ms. Parkhurst once again proves that she writes with crisp precision but can also make heads spin."
--The New York Times

"In The Nobodies Album, with a light but sure hand, Carolyn Parkhurst joins together four disparate literary forms: the family drama, the short story, the philosophical essay on language and, yes, the whodunit. Her weave is smooth, a vigorous hybrid of the old-fashioned, the modern and the postmodern. She reminds is what an act of will and imagination it has always taken for a writer to convert nobodies into somebodies in any genre, whether at the desk or in the world."
--The New York Times Book Review

"The Nobodies Album is brisk and engaging…[it] succeeds in probing nuanced issues of guilt and innocence through an intricate collage of memories and musings…"
--The Washington Post
 
"The best-selling author of The Dogs of Babel returns with a fascinating, can't-put-it-down murder mystery."
--Redbook Magazine

"[A] pinhole glimpse into the mind of a fascinating woman for whom life and fiction are stitched tightly together."
--Entertainment Weekly

"As novelist Octavia Frost seeks to gain her son's forgiveness and the investigation into the murder of his girlfriend reveals surprising information, the narrative cuts away to excerpts of Octavia's new book, adding layers of emotional complexity to the story of their family life.  In a stunning blend of craft and ingenuity, Carolyn Parkhurst (author of The Dogs of Babel) makes the excerpts far more than a mere metafictional exercise, for they prove to be as riveting and as dramatic as the main story line."
—Booklist, starred review
 
"Carolyn Parkhurst's voice sucks the reader in immediately—the gift of a real storyteller."
—Publishers Weekly