A Piggly Wiggly Christmas (Hardcover)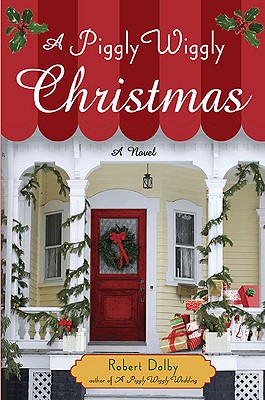 $24.95
Email or call for price.
Description
---
Christmas is especially festive in the small Delta town of Second Creek, Mississippi.
When the big MegaMart off the interstate starts to drain away business from Second Creek's historic town square, Laurie Lepanto approaches the mayor, Hale Dunbar-previously the proprietor of Second Creek's Piggly Wiggly supermarket-with a scheme to revitalize the area.
But when an electrical fire devastates the square's beautiful old buildings a week before Christmas, everything is thrown into chaos. It falls to the town's indefatigable army of matrons-the Nitwitts-to find a way to revive the holiday spirit and raise money to rebuild. It will take a miracle... But it's Christmas in Second Creek, where everyday miracles are a way of life.
About the Author
---
Robert Dalby is a native of Mississippi and lifelong patron of the Piggly Wiggly. Waltzing at the Piggly Wiggly is his first novel.