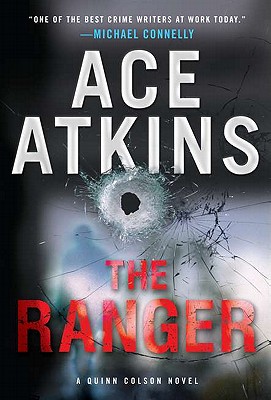 Special Order -- Email or Call for Availability
Description
---
From the acclaimed, award-winning author comes an extraordinary new series about a real hero, and the real Deep South.
"With terrific, inflected characters, and a dark, subtle sense of place and history, "The Ranger" is an exceptional novel." -John Sandford
"One of the best crime writers at work today." -Michael Connelly
Ace Atkins returns with an extraordinary new series. Northeast Mississippi, hill country, rugged and notorious for outlaws since the Civil War, where killings are as commonplace as in the Old West. To Quinn Colson, it's home-but not the home he left when he went to Afghanistan.
Now an Army Ranger, he returns to a place overrun by corruption, and finds his uncle, the county sheriff, dead-a suicide, he's told, but others whisper murder. In the days that follow, it will be up to Colson to discover the truth, not only about his uncle, but about his family, his friends, his town, and not least about himself. And once the truth is discovered, there is no turning back.
About the Author
---
Ace Atkins is the author of "White Shadow," "Wicked City," "Devil's Garden," and four Nick Travers novels. He lives on a farm outside Oxford, Mississippi.