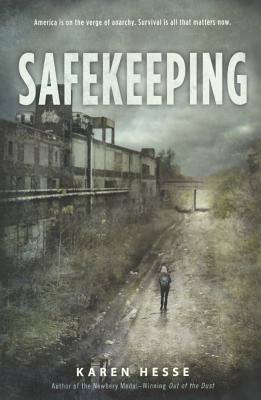 Special Order -- Email or Call for Availability
Description
---
Radley's parents had warned her that all hell would break loose if the American People's Party took power. And now, with the president assassinated and the government cracking down on citizens, the news is filled with images of vigilante groups, frenzied looting, and police raids. It seems as if all hell "has" broken loose.
Coming back from volunteering abroad, Radley just wants to get home to Vermont, and the comfort and safety of her parents. Travel restrictions and delays are worse than ever, and by the time Radley's plane lands in New Hampshire, she's been traveling for over twenty-four hours. Exhausted, she heads outside to find her parents who always come, day or night, no matter when or where she lands aren't there.
Her cell phone is dead, her credit cards are worthless, and she doesn't have the proper travel papers to cross state lines. Out of money and options, Radley starts walking. . . .
Illustrated with 50 of her own haunting and beautiful photographs, this is a vision of a future America that only Karen Hesse could write: real, gripping, and deeply personal.
About the Author
---
KAREN HESSE is the winner of the MacArthur Genius Award, and the acclaimed author of more than twenty books for children, including "Brooklyn Bridge "and "Out of the Dust," a Newbery Medal Winner. She has received numerous honors for her writing. She lives in Brattleboro, Vermont.