The Story of Jules Verne: A Watch Pocket Dog (Hardcover)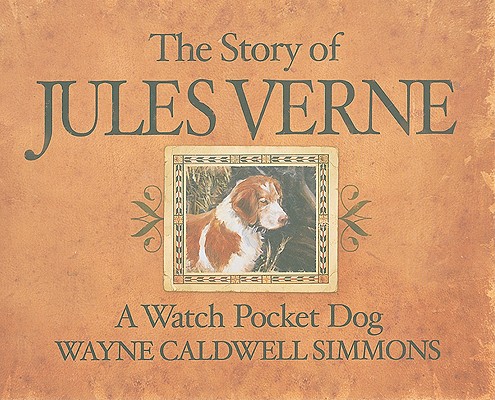 $29.95
Email or call for price.
Description
---
Wayne Simmons leads a charmed life. Still he maintains a relentless, unfulfilled dream—that of owning a truly exceptional hunting dog. At last, the bird dog of his dreams arrives, but instead of greatness and majesty, the man discovers a skinny foundling of questionable pedigree to agonize over. The Story of Jules Verne is a story for dog lovers. It is a true story—the experiences, the characters, even the rocky start of a very special relationship. The story, with paintings and illustrations by the author, recounts a young man's journey with his hunting dog over a ten-year span. In many ways, the book is a compilation of closely related short stories, written in sequence, about an ordinary guy and his "once in a lifetime" hunting dog.
About the Author
---
Wayne Simmons has been an artist most of his life. Sporting art, portraits of people, people and their pets, wildlife, and landscapes all have their place in his art, but it's his dogs and their antics afield that offer recurring themes throughout his work. He was born and raised in the South. He attended the University of Mississippi at Oxford and graduated in 1970 with a Bachelor of Arts degree in English and art-extended. After moving to Shreveport, Wayne pursued a career in advertising. In 1976 he opened Simmons Advertising/Public Relations, which he operated until 2006. Today, Wayne operates Simmons Studio/Gallery on their farm near Ellison Bay, Wisconsin.