Killing Patton: The Strange Death of World War II's Most Audacious General (Bill O'Reilly's Killing Series) (Hardcover)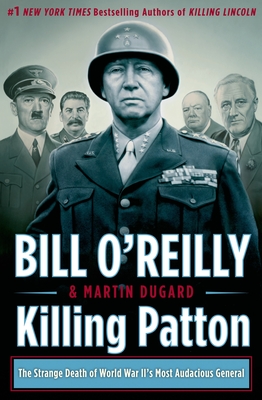 Email or call for price
Backordered -- Email or Call for Availability
Description
---
Readers around the world have thrilled to Killing Lincoln, Killing Kennedy, and Killing Jesus--riveting works of nonfiction that journey into the heart of the most famous murders in history. Now from Bill O'Reilly, iconic anchor of The O'Reilly Factor, comes the most epic book of all in this multimillion-selling series: Killing Patton.
General George S. Patton, Jr. died under mysterious circumstances in the months following the end of World War II. For almost seventy years, there has been suspicion that his death was not an accident--and may very well have been an act of assassination. Killing Patton takes readers inside the final year of the war and recounts the events surrounding Patton's tragic demise, naming names of the many powerful individuals who wanted him silenced.
About the Author
---
Bill O'Reilly is a trailblazing TV journalist who has experienced unprecedented success on cable news and in writing fifteen national bestselling nonfiction books. (There are currently more than seventeen million books in the Killing series in print.) Mr. O'Reilly does a daily podcast on BillOReilly.com, and his daily radio program, The O'Reilly Update, is heard on hundreds of stations across the country. He lives on Long Island.

Martin Dugard is the New York Times bestselling author of several books of history, among them the Killing series, Into Africa, and The Explorers. He and his wife live in southern California with their three sons.