A Brief History of Northern Kentucky (Hardcover)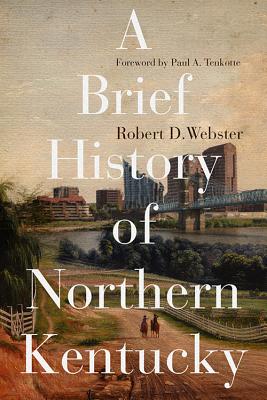 $29.95
Usually Arrives in Store in 1-5 Days
Description
---
Thousands of years ago, the land that would become Northern Kentucky emerged above sea level when a large portion of the continental plate bulged upward. Today, the region rests on the crest of that uplift, known as the Cincinnati Arch. And just like the fascinating geology of this region, Northern Kentucky continues to grow and develop. From the arrival of the Native Americans, to the first European settlers in the late 1700s, to the building of Ark Encounter at Williamstown in 2016, Northern Kentucky's landscape and population have changed dramatically. This encompassing study delves into the region's unique past and considers its ever-evolving future.
Provided is a wide-ranging overview of Northern Kentucky's rich history, including details about its early pioneers such as James Taylor Jr., Simon Kenton, and Daniel Boone, who knew the potential of the incredibly beautiful territory they had discovered at the mouth of the Licking River. The collection also chronicles significant historic moments, like the Battle of Blue Licks, the building of the Roebling Bridge, and tragedies such as the Ohio River Flood of 1937 and the Beverly Hills Supper Club fire of 1977. Famous Northern Kentuckians, such as singer and actress Rosemary Clooney, artist Frank Duveneck, and performer Kenny Price, are also featured. This well-rounded study also addresses the revitalization of the region -- including the recent multi-billion-dollar riverside developments in Covington, Newport, and Bellevue -- and how Northern Kentucky has evolved into one of the most desirable places in the country.
About the Author
---
Robert D. Webster is a Northern Kentucky native and has written numerous articles and books on the region's history. His most popular is The Beverly Hills Supper Club: The Untold Story Behind Kentucky's Worst Tragedy (2012), for which he received the Kentucky History Award. His previous books The Balcony Is Closed: A History of Northern Kentucky's Long-Forgotten Neighborhood Movie Theaters and Northern Kentucky Fires: A Summary of the Most Memorable Fires of the Region also won the award.