Circling Home (Wormsloe Foundation Nature Book) (Paperback)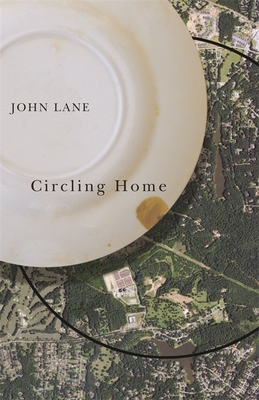 $24.95
Usually Arrives in Store in 1-5 Days
Description
---
After many years of limited commitments to people or places, writer and naturalist John Lane married in his late forties and settled down in his hometown of Spartanburg, in the South Carolina piedmont. He, his wife, and two stepsons built a sustainable home in the woods near Lawson's Fork Creek. Soon after settling in, Lane pinpointed his location on a topographical map. Centering an old, chipped saucer over his home, he traced a circle one mile in radius and set out to explore the area.
What follows from that simple act is a chronicle of Lane's deepening knowledge of the place where he'll likely finish out his life. An accomplished hiker and paddler, Lane discovers, within a mile of his home, a variety of coexistent landscapes--ancient and modern, natural and manmade. There is, of course, the creek with its granite shoals, floodplain, and surrounding woods. The circle also encompasses an eight-thousand-year-old cache of Native American artifacts, graves of a dozen British soldiers killed in 1780, an eighteenth-century ironworks site, remnants of two cotton plantations, a hundred-year-old country club, a sewer plant, and a smattering of mid- to late twentieth-century subdivisions.
Lane's explorations intensify his bonds to family, friends, and colleagues as they sharpen his sense of place. By looking more deeply at what lies close to home, both the ordinary and the remarkable, Lane shows us how whole new worlds can open up.
About the Author
---
John Lane's writing has been published in "Orion," "American Whitewater," "Southern Review," "Terra Nova," and "Fourth Genre." His books include "Waist Deep in Black Water," "The Woods Stretched for Miles," and "Chattooga" (all published by Georgia), several volumes of poetry, and "Weed Time," a gathering of his essays. Lane is an associate professor of English at Wofford College.
Praise For…
---
"Two verbs: to roam, to home. Nature writers, going back at least to the great T'ang Dynasty poets, have wrestled with these two urges. Lane spent the first half of his life roaming and writing about life on the move. Now comes Circling Home, his big-hearted account of settling down with a family and homing in on the richly textured landscape that surrounds his new hearth. Like Wendell Berry and Wes Jackson before him, Lane superbly demonstrates the virtues and the obstacles of becoming native to one place."--Erik Reece, author of Lost Mountain: A Year in the Vanishing Wilderness

"Lane puts a saucer down on the topographical map of his homeplace and finds within that circle 'a theory and practice of settlement.' Circling Home recounts the 'adventure travel' he does within that one-mile radius. Whether building a sustainable home with his new wife, kayaking the flooded creek with his stepsons, walking the golf course with his naturalist's eye, or unearthing local history in conversation with his neighbors, Lane writes with beautiful care and attention. This book makes very good company for anyone trying to live a more intentional life."--Alison Hawthorne Deming, author of Writing the Sacred into the Real

"Keen-eyed, Lane's observing—always reminiscent of Thoreau, but especially in this work—sparkles with colors and scents and emotions. His language spills out with all the paid dash and billowing foam of the creek that cuts through his circle."--Paris Post-Intelligencer

"Eloquent and esoteric essays about the archaeological and ecological wonders found beneath [Lane's] feet. Taken together, his descriptive reports create a painstakingly intricate portrait of the land he lovingly calls home."--Booklist

"While Lane devotes plenty of ink to the area's quasi-rural geography . . . he delves as deeply into the area's rich history and the conflicting agendas of a present-day community at odds over issues of land use, wetland preservation, and property rights. What really shine are the personal encounters at Circling Home's core. Through these encounters, Lane shows us just how connected we are to the land."--Charleston Post and Courier

"[Lane] uncovers a wide range of curiosities, from the microscopic to the majestic, and in the process, cultivates a deeper sense of family and place."--Orion

"Lane's focus on the particulars of his place pulls readers into a broad view of humans' and nature's movements. . . . Circling Home comments intelligently, and despairingly, on land use, suburban sprawl, and the real possibility that the artifacts by which future generations judge our own may be beer cans and plastic bags. . . . But Lane tempers his civic outrage with a writer's proclivity for seeing alternate points of view. . . . [H]is conversational prose style makes Circling Home a good read—a pleasant way to ponder our own obligations to our constantly changing world."--Rain Taxi