Hammer Come Down: Memoirs of a Freedman (Paperback)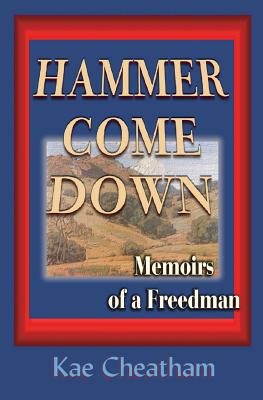 $16.95
Usually Arrives in Store in 1-5 Days
(This book cannot be returned.)
Description
---
The 1836 Creek Indian war changes the lives of the two young men when an Alabama plantation is destroyed. Devastated by the loss of family and friends, the slave, Jason heads West with his master, Tolin Cobb.
During the trek, Jason contemplates his atypical life as Tolin's manservant. He has grown up knowing well the restraints demanded of a black man, yet always dreams of Freedom. It is a mysterious concept to Jason, and as he moves toward it, he continually tries to define it.
In the west, Jason survives various adventures at Fort Laramie, in Independence, Missouri, and in Indian Territory; each shows him different levels of Freedom. Through a generous dollop of fate, Jason even finds his true love who had been missing since the Alabama war, making the Freedom he attains much more complete than anything he imagined.
Tense, dramatic and historically accurate, Hammer Comes Down records Jason's persistent desire for freedom, and his unique friendship with his one-time master, Tolin Cobb.