Minecraft: Diary of a Wimpy Minecraft Kid: Legendary Minecraft Diary. An Unnoficial Minecraft Adventure Story Book for Kids (Paperback)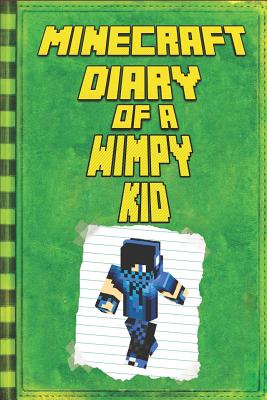 $9.99
Email or call for price.
Description
---
Minecraft: Diary of a Wimpy Kid Want to find out what Wimpy Kid is up to? He had to do some fair share of chores and a few things more in order to get one of the most awesome presents he had ever get from his parents - his own copy of Minecraft. He is expecting the ultimate fun, but what he didn't expect was playing the game while actually being IN THE GAME. Everything changes when he finds a little block and gets it in his computer. The mysterious block made entering the game possible and that is when the true adventure starts for our Wimpy Kid. Fighting off a few Zombies won't be his greatest trouble. How will he get back home and how will he manage to survive his first night in the game?