A Walk Across the Sun (Hardcover)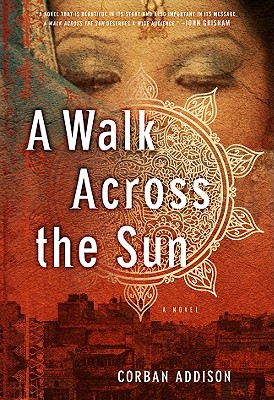 $24.95
Email or call for price.
Description
---
Corban Addison leads readers on a chilling, eye-opening journey into Mumbai's seedy underworld--and the nightmare of two orphaned girls swept into the international sex trade. When a tsunami rages through their coastal town in India, 17-year-old Ahalya Ghai and her 15-year-old sister Sita are left orphaned and homeless. With almost everyone they know suddenly erased from the face of the earth, the girls set out for the convent where they attend school. They are abducted almost immediately and sold to a Mumbai brothel owner, beginning a hellish descent into the bowels of the sex trade. Halfway across the world, Washington, D.C., attorney Thomas Clarke faces his own personal and professional crisis-and makes the fateful decision to pursue a pro bono sabbatical working in India for an NGO that prosecutes the subcontinent's human traffickers. There, his conscience awakens as he sees firsthand the horrors of the trade in human flesh, and the corrupt judicial system that fosters it. Learning of the fate of Ahalya and Sita, Clarke makes it his personal mission to rescue them, setting the stage for a riveting showdown with an international network of ruthless criminals. 
About the Author
---
Corban Addison holds a degree in law and engineering from the University of Virginia and California Polytechnic State University, San Luis Obispo. After completing a federal clerkship, Addison began his career specializing in corporate law and litigation. He has an abiding interest in international human rights, and is a supporter of numerous causes, including the abolition of modern slavery. He lives with his wife and two children in Virginia. "A Walk Across the Sun" is his first novel.
Praise For…
---
"Addison has written a novel that is beautiful in its story and also important in its message. A Walk Across the Sun deserves a wide audience." --John Grisham "Plenty of action and travel …an insightful take on the all-too-real problems of international human trafficking. "--Booklist Online
"Chilling, suspenseful, and powerful…The story is compelling, but the message is greater and will leave an impact on everyone who picks up the book. Readers will mourn the injustices depicted and celebrate the triumphs long after the last page is turned."-Library Journal "[An] ambitious compassionate debut." --Christian Science Monitor "A pulse-revving novel with a serious message." --O, The Oprah Magazine