The Bone Tree (Hardcover)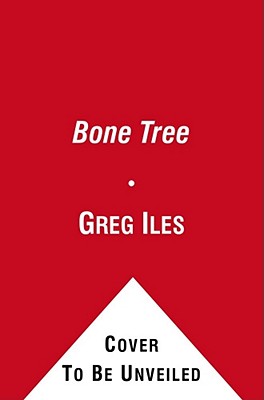 Staff Reviews
---
Greg Iles continues the sage begun in Natchez Burning and the pace is just as relentless and exciting. He is a master of suspense and action and keeps the reader riveted while juggling his separate story lines. And followers of the series should be warned the author throws in at least two shocking events that never would have been expected and will only whet the appetite for his third and concluding volume next year.
— Bill C.
May 2015 Indie Next List
---
"After leaving readers on the edge of their seats at the end of Natchez Burning, Iles hits the ground running and picks up the pace in The Bone Tree. Penn Cage is alive for now but not unscathed as the dark secrets of the past continue to threaten his family, his town, and the very fabric of all that he thought he knew. Iles has written an intense, tightly plotted narrative with more than one shocking turn of events that will have readers racing to finish, but then pining away for the third installment of this massive and electrifying trilogy."
— Cody Morrison (W), Square Books, Oxford, MS
Description
---
The first in a two-part series, a new Penn Cage thriller set in the South—from the New York Times bestselling author "who puts the horror in a believable context" (The Washington Post) and "who just keeps getting better" (Booklist).
Featuring the return of popular hero Penn Cage (Devil's Punchbowl, Turning Angel, The Quiet Game), this suspenseful tale set in the deep south is filled with long-held secrets and unresolved mysteries; and, perhaps most worrisome of all, a serious threat to the well-being of Tom Cage, Penn's father, the respected doctor who is the moral center of the Penn Cage books.
This is classic Greg Iles territory, where the South's past and present lie eternally entangled; where the sins of the father pass from generation to generation; and where a murder from yesteryear finds new life—and victims—in the present. Penn Cage faces a son's biggest nightmare—having his father stand accused of murder.
In Natchez, where the past is never truly "past," long-buried secrets turn lethal when exposed to the light of day. Confronted by the still living remaining members of the Double-Eagle Club—as well as their much more threatening sons—Penn Cage, Caitlin, and Tom Cage face more danger than ever before.