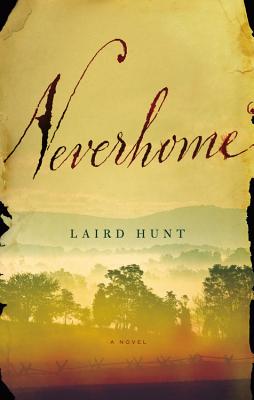 $30.00
Email or call for price.
Staff Reviews
---
Understanding that her more delicate husband would never survive the Civil War, Constance Thompson takes up the moniker Ash, disquises herself as a man and joins the Union army in his stead. Inspired by true stories of women who wore blue and gray, readers should not dismiss Neverhome as one novel among many. War is an inexhaustible setting for writers, so near death as to make every facet of life available to explore, but this story is told by someone who is dressed as and must act as a man, but sees through the eyes of a woman.  Neverhome is an eloquent and potent novel.
— Lyn
September 2014 Indie Next List
---
"Leaving her beloved husband behind to tend their Indiana farm, Constance Thompson binds her breasts and dons men's clothing to become Ash, nicknamed 'Gallant Ash' by her fellow Union soldiers. With spare, poetic, transcendent prose, Hunt portrays the horror of the Civil War and the fallout from the trauma experienced by soldiers, their families, and the country at large. Ash is a fascinating and enigmatic character, keeping secrets from everyone she encounters and keeping the reader enthralled as her shocking story unfolds. Neverhome will surely join the ranks of the brilliant novels not just of the Civil War, but of war writ large."
— Cathy Langer, Tattered Cover Book Store, Denver, CO
Description
---
An extraordinary novel about a wife who disguises herself as a man and goes off to fight in the Civil WarShe calls herself Ash, but that's not her real name. She is a farmer's faithful wife, but she has left her husband to don the uniform of a Union soldier in the Civil War. Neverhome tells the harrowing story of Ash Thompson during the battle for the South. Through bloodshed and hysteria and heartbreak, she becomes a hero, a folk legend, a madwoman, and a traitor to the American cause.Laird Hunt's dazzling new novel throws a light on the adventurous women who chose to fight instead of stay behind. It is also a mystery story: why did Ash leave and her husband stay? Why can she not return? What will she have to go through to make it back home?In gorgeous prose, Hunt's rebellious young heroine fights her way through history, back home to her husband, and finally into our hearts.