A Year in Mississippi (Hardcover)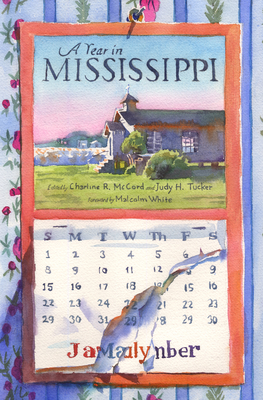 Description
---
With contributions by:
Walter Biggins, Patti Carr Black, Lottie Brent Boggan, Donald H. Butts, Bob Carskadon, Rebecca Lauck Cleary, David Creel, Sylvia Nettles Dickson, Pat Flynn, Chris Gilmer, Peggy Gilmer-Piasecki, Carolyn Haines, Ann Tyrone Hebert, C. C. Henley, Alice Jackson, Donald M. Kartiganer, Janice Marie Kraft, Francis X. Kuhn, Bill Luckett, Johnnie Mae Maberry, Debbie Campbell Matthews, Charline R. McCord, Jo McDivitt, Cheri Thornton McHugh, Thomas McIntyre, Margaret McMullan, Willie Morris, Julia Reed, Ronnie Riggs, Sid Salter, David Sheffield, Mary Sue Slagle, Seetha Srinivasan, Brenda Trigg, Judy H. Tucker, Cynthia Walker, Lawrence Larry Wells, Jacqueline Freeman Wheelock, Malcolm White, Diane Williams, and Richard Wiman
A Year in Mississippi presents a collection of forty essays, ten per season, celebrating significant events and traditions throughout the state. Writers showcase the background, history, and emotions of these events and traditions with special meaning. Each event shines in the spotlight, observed not only to ascertain its impact, but also to discover why it succeeds, how it contributes to and shapes a unique culture, and how it functions to bind people together.
Well-known contributors and essays of special interest in the collection include Willie Morris's The Glory of the Game, Julia Reed's Green Day, Lawrence Larry Wells's Always on My Mind--A Blues and Civil Rights Tour of the Mississippi Delta, Donald M. Kartiganer's Faulkner and Yoknapatawpha 1974-2016, Margaret McMullan's Christmas in the Pass, Sid Salter's The Neshoba County Fair: Porches, Politicians, and Pie, Patti Carr Black's Whiskey Christmases, Carolyn Haines's Camp Meeting, David Sheffield's The Blessing of the Fleet, and Seetha Srinivasan's Diwali: Hindu Festival of Lights.