Southern Writers on Writing (Hardcover)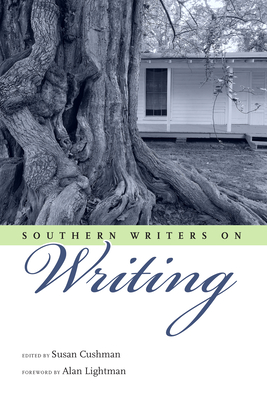 Description
---

Contributions by Julie Cantrell, Katherine Clark, Susan Cushman, Jim Dees, Clyde Edgerton, W. Ralph Eubanks, John M. Floyd, Joe Formichella, Patti Callahan Henry, Jennifer Horne, Ravi Howard, Suzanne Hudson, River Jordan, Harrison Scott Key, Cassandra King, Alan Lightman, Sonja Livingston, Corey Mesler, Niles Reddick, Wendy Reed, Nicole Seitz, Lee Smith, Michael Farris Smith, Sally Palmer Thomason, Jacqueline Allen Trimble, M. O. Walsh, and Claude Wilkinson
The South is often misunderstood on the national stage, characterized by its struggles with poverty, education, and racism, yet the region has yielded an abundance of undeniably great literature. In Southern Writers on Writing, Susan Cushman collects twenty-six writers from across the South whose work celebrates southern culture and shapes the landscape of contemporary southern literature. Contributors hail from Mississippi, Alabama, Louisiana, Tennessee, Georgia, South Carolina, North Carolina, Virginia, and Florida.
Contributors such as Lee Smith, Michael Farris Smith, W. Ralph Eubanks, and Harrison Scott Key, among others, explore issues like race, politics, and family and the apex of those issues colliding. It discusses landscapes, voices in the South, and how writers write. The anthology is divided into six sections, including "Becoming a Writer"; "Becoming a Southern Writer"; "Place, Politics, People"; "Writing about Race"; "The Craft of Writing"; and "A Little Help from My Friends."