Saving Xenos: An Unofficial Graphic Novel for Minecrafters, #6 (Paperback)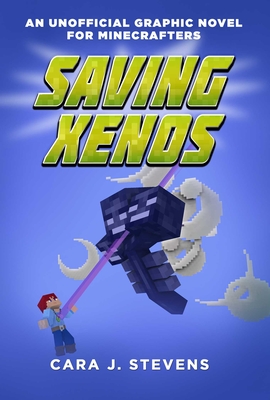 $11.99
Usually Arrives in Store in 1-5 Days
Description
---
For boys and girls who love Minecraft, a graphic novel adventure that uses over 750 images to transport young readers into the world of the game they love most.

While kids from all over Xenos are competing in the all new multiplayer Olympic Games, a serious issue brings the fun to a screeching halt. The monks, who watch over the seed worlds beyond Xenos, bring news of a wave of glitches and corruption that will soon cause widespread disaster. The Defender is causing trouble from afar.

But Phoenix is determined to protect the world as she knows it. With her magic necklace to guide her, Phoenix leads her friends on a dangerous adventure to repair the damage. It's not an easy journey­–they must survive deadly battles, traps, and plenty of obstacles on the way. Phoenix is prepared to risk everything for the future of Xenos . . . but is it enough to save the day?

Fans of Minecraft won't want to miss this exciting conclusion to the series that began with Quest for the Golden Apple!
About the Author
---
Cara J. Stevens has a deep and abiding love for video games, science fiction and writing. She began her career designing interactive games and stories based on books and is happy to come full circle, creating stories based on video games. She has written nine other books for kids, including the novel Dragon School. When she's not writing or hanging out at the beach, she can be found playing pinball, WiiU, and classic Atari games. Cara lives in Old Greenwich, Connecticut with her husband, two children, and a loud, fluffy dog named Oliver.

Walker Melby is an avid gamer and illustrator who lives in Los Angeles.