Remembering Slavery: African Americans Talk about Their Personal Experiences of Slavery and Emancipation [With 2 60-Minute Cassettes] (Analog Audio Cassette)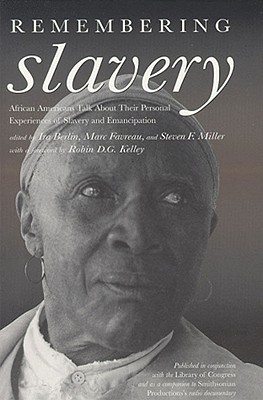 $49.95
Email or call for price.
Description
---
Early in the 1930s interviewers from the Federal Writers' Project combed the American South in search of former slaves. The interviewers spoke with hundreds of elderly people about their experiences in slavery, and preserved the voices of some of them on primitive recording devices. The nearly-inaudible recordings were placed in the Library of Congress, unheard by the general public, but now, remastered with the aid of modern technology, they offer the only known opportunity to hear the voices of former slaves.