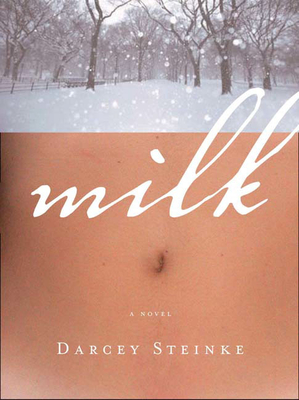 Description
---
From a writer of remarkable depth and courage, a brilliant and haunting novel that explores the intersection of spirituality and sexuality.
Mary is a new mother transformed by the birth of her baby. She is infatuated with the tiny creature, yet feels abandoned by her husband. As her baby sleeps in his crib, she doesn't know whether to kneel in her coat closet and pray or fantasize about sex. She seeks refuge in her old friend Walter, a lonely gay Episcopal priest, who privately struggles with his own contradictory desires. Still grieving over the death of his boyfriend, he finds himself dangerously attracted to a teenage boy. How can he lead his church when he is overwhelmed by nascent desires? Meanwhile Mary meets John, a monk who has just left his monastery after fifteen years because he feels abandoned by God and craves intimacy with a woman. These three characters' lives come together in ways that reveal how even our rawest, most confused impulses may contain elements of the divine.
About the Author
---
Darcey Steinke is the author of three novels. Up Through Water and Jesus Saves were New York Times Notable Books of the Year. Her novel Suicide Blonde has been translated into eight languages. Her short fiction has appeared in The Heretic's Bible, Story Magazine, and Bomb, and her nonfiction has been featured in the Washington Post, the Chicago Tribune, the Village Voice, Spin, and the New York Times Magazine. Her Web project, Blindspot, was included in the Whitney Museum's 2000 Biennial. She currently teaches at New School University and lives with her daughter in Brooklyn.
Praise For…
---
"Erotic…beautifully crafted prose."



"Hallucinatory…[Suicidal Blonde] is a disturbing, poisonous fable of the dire consequences of derailed passion."



"Few authors understand America's darkest fears and obsessions like Darcey Steinke."



"A lyrical and earthy meditation on the limits and glories of being human."



"If the novel had an essence, a pithy core, Darcey Steinke would be its genius."



"Milk may be the most intense and extraordinary fusion of the erotic and the mystical since Bernini met Saint Theresa of Avila."

-Madison Smartt Bell


"An overall enlightening and philosophical book that asks readers to consider other ways to define belief."



"Fascinating."



"A jarring wisp of a novel."



"Steinke's prose repeatedly hints at the divine in tangible things."



"The characters in novelist Darcey Steinke's Milk (Bloomsbury) - a new mother, a gay Episcopal priest, and a lonely monk - form an erotic and spiritually enlightening threesome."



"A furtive little book, a kinky Christian fable about three Brooklyn outcasts obsessed with God and sex... eccentric and enthralling."



"The conjunction of sex and the spirit, bodies and souls, is fascinating."