Gangster Girl Saga (Paperback)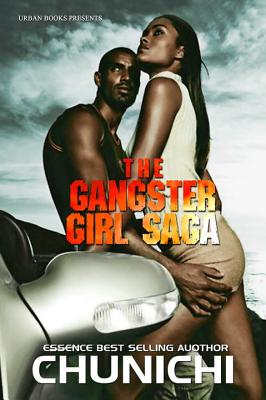 $14.95
Usually Arrives in Store in 1-5 Days
Description
---
Chunichi takes you back to the basics in this collaboration of her Blockbuster novels all rolled into one fantastic urban tale.

A Gangster's Girl Saga introduces Ceazia Deveareux as she transforms from the good girl gone bad to the ride or die chick you love to hate. The pros and cons of the drug game mixed with sex, money, murder and mayhem will leave you in awe and still wanting more. Turning back the hands of time isn't an option after you've done dirt to so many.

Loyalty is the key; treachery can be deadly; and vengeance isn't always sweet. Ceazia takes the world by storm and gets drawn deeper into the game than she could have ever imagined. The power of this woman will make you stand up, take notice, and realize that the power in the street isn't always at the barrel of the gun.
About the Author
---
Since the release of her 2004 debut novel, A Gangster's Girl, Essence magazine bestselling author Chunichi has penned several additional bestsellers. She writes about the street life she used to live. She has gone on to earn her nursing degree.