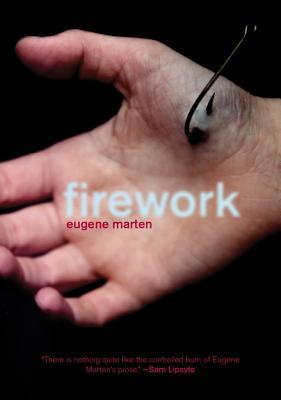 Description
---
Praise for Eugene Marten's Waste
"When a poet pal had put a copy of Waste into my hands, I right away went nuts. . . . Here, said I, in wild proclamation, is one for history and a half."-- Gordon Lish
Firework is the story of a man who, though ill-equipped to help himself, attempts to help someone else, and the beautifully rendered, perhaps necessary catastrophe that results. Unequaled in intensity and often blackly humorous, it is also an exhilarating expression of the all-too-human impulse to become more than what we seem to be.
Eugene Marten is the author of In the Blind and Waste.
About the Author
---
Eugene Marten: Eugene Marten is the author of "In the Blind" (Turtle Point) and "Waste" (Ellipsis). He lives in New York City.