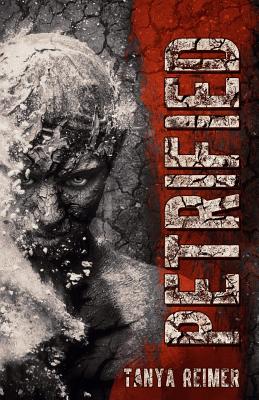 $14.95
Usually Arrives in Store in 1-5 Days
(This book cannot be returned.)
Description
---
Legends say that when all hope is lost, Grey Whisperers will save the world.
It's 2115 and hope is lost.
Bogies attack on the Saskatchewan prairies turning men to stone.
Grey Whisperers have vanished.
Yet one boy has faith. Gabe might only be thirteen but he's studied Notebooks written by Grey Whisperers all his life. He believes they will come.
Even after bogies haul off his brother and pick Gabe as their next target, he refuses to give up.
On the run, he befriends two special Whisperers who use his Notebooks to tame the ghostly monsters with nothing but magical whispers. The trio set out to fight the enemy behind the attacks but the truth puts in question everything they believe in, even their friendship.
About the Author
---
Speculative Fiction Author, Tanya Lynne Reimer is also director of a non-profit French Community Center on the Canadian prairies. Many of her novels are inspired by her years of research into Saskatchewan's local Francophone history. She claims to have a very ordinary life, spiced up with a writing addiction. It's how she gets a rush. In fact, just last night she found a way to kill an immortal and whispered him to Afterlight.