Cooking with Spices: 100 Recipes for Blends, Marinades, and Sauces from Around the World (Paperback)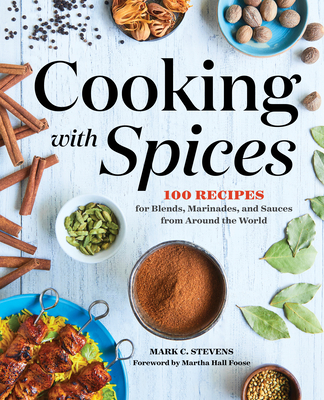 $19.99

Usually Arrives in Store in 1-5 Days
Description
---
Spice recipes that bring a world of flavor to your table.
Embark on a global tour from the South Pacific to the Mediterranean in Cooking with Spices, a cookbook and reference guide to the world's spices. You'll encounter more than 50 spices, indispensable favorites and hidden gems alike. Explore 100 delicious recipes for blends, pastes, rubs, marinades, and sauces--or get inspired to create your own.
Cooking with Spices groups spices by region, making it easy to locate complementary flavors. Detailed spice profiles include a wealth of knowledge from aroma to common forms and varieties, practical uses, and more. Get tips on purchasing and storing spices, along with a treasure trove of quick reference charts for ideal food pairings.
In Cooking with Spices, you'll find:
50+ spice profiles--Discover histories, complementary ingredients, and even medicinal applications for a variety of easy-to-find spices.
100 flavorful blends--Learn how to make and use Ethiopian Berbere Rub, Sicilian Saffron Pasta Sauce, Harissa Paste, and other mouthwatering spice recipes.
Travel the world--Cruise through spices from every region of the world, starting with India, the source of some of the most desired spices in history.
Become a seasoned traveler in your own kitchen with Cooking with Spices