Morris the Mole (Hardcover)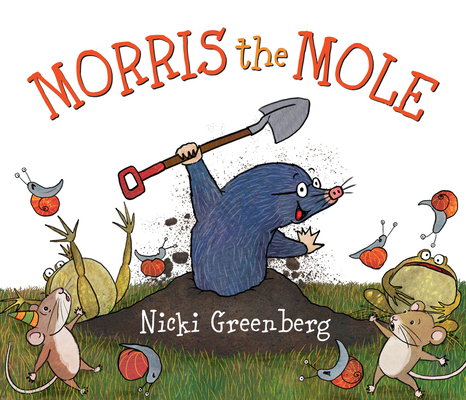 Description
---
Up from the darkness, he springs from his hole . . .
Explorer! Enthusiast! MORRIS THE MOLE!
With a twirl of his spade and a twitch of his nose,
Morris makes TUNNELS wherever he goes . . .

Will Morris dig his way to trouble? Or will his hard work pay off in an unexpected way? Morris's adventures underground (and above) are hugely entertaining and full of joy.
About the Author
---
Nicki Greenberg is the creator of graphic adaptations of Hamlet and The Great Gatsby. She is also the author and illustrator of the Naughtiest Reindeer series, Monkey Red Monkey Blue, BOM! Went the Bear, Teddy Took the Train, Meerkat Choir, and My Dog Dash.