Anger Management: The Complete Treatment Guidebook for Practitioners (Practical Therapist) (Paperback)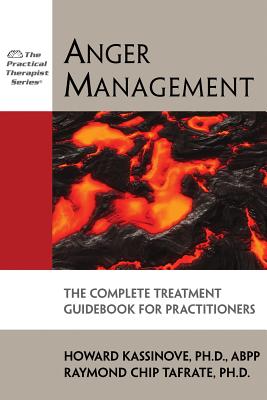 $27.95
Email or call for price.
Description
---
The field of anger management is cluttered with fiction, myth, and wishful thinking. Here at last is a research-based and empirically validated "anger episode model." Kassinove and Tafrate offer a comprehensive program that can be implemented almost immediately; they clearly spell out how to help clients understand, manage, and prevent unhealthy anger. Features training procedures and guidelines for assessment, understanding, awareness, motivation, and relapse prevention.
About the Author
---
Howard Kassinove, Ph.D., ABPP, a board certified clinical psychologist, is chairperson of the Psychology Department at Hofstra University and is a past director of their Ph.D. Program in Clinical & School Psychology. Dr. Kassinove is a Fellow of the American Psychological Association, the American Psychological Society, the Albert Ellis Institute, and the Behavior Therapy and Research Society. In addition to 60+ published papers, in 1995 he edited ANGER DISORDERS: DEFINITION, DIAGNOSIS AND TREATMENT. He has lectured widely in the United States, Europe, and Asia.Raymond Chip Tafrate, PhD is an associate professor in the Criminology and Criminal Justice Department at Central Connecticut State University. As a clinical psychologist, his work has focused on disorders commonly found in criminal justice settings. His research on the nature and treatment of anger has been published in scientific journals and books for practitioners, and has been presented at conferences throughout the United States and abroad.