Inscriptions for Headstones (Paperback)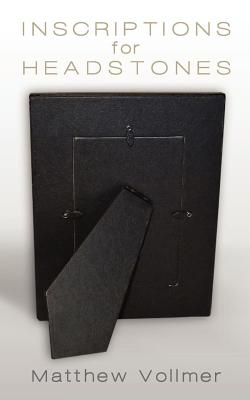 $12.00
Email or call for price.
Description
---
Thirty short essays, crafted as epitaphs, each one unfolding in a single sentence. Matthew Vollmer is the author of the short story collection, FUTURE MISSIONARIES OF AMERICAN, a debut work that earned high praise: "Expertly structured and utterly convincing, these stories represent the arrival of a strong new voice" (New York Times) and "...vital, and bristling with vivid imagery and detail" (Library Journal). With David Shields, Vollmer is also the co-editor of Fakes: An Anthology of Pseudo Interviews, Faux-Lectures, Quasi-Letters, "Found" Texts, and Other Fraudulent Artifact (W.W. Norton, 2012).