The Belly Sticker Book (Paperback)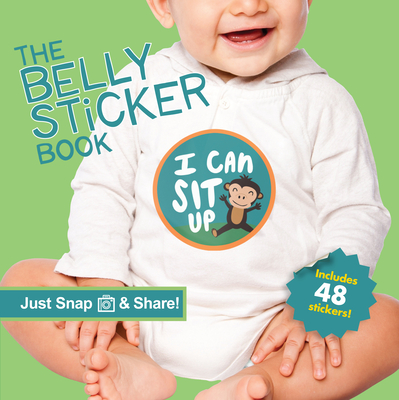 List Price: $12.95
Our Price: $11.95
(Save: $1.00 8%)
Description
---
You can't log on to Facebook or Instagram without seeing photos of babies wearing adorable belly stickers to celebrate significant milestones (like "One month old!" and "My first word!") and sets are popping up in stores everywhere.

Now comes the very first book of belly stickers – a great way to capture and share all of your baby's firsts, from important holidays and milestones to month-by-month anniversaries and just-for-fun moments. Simply peel off the sticker that celebrates your baby's milestone and stick it to your baby's chest. Then snap an adorable photo and post online for everyone to ooh and aah over.

Includes 48 belly stickers. Use the hashtags #bellystickers and #bellystickerbook for extra sharing!  
About the Author
---
duopress labs is the creative team, led by Mauricio Velazquez de Leon, responsible for developing dozens of books and games. Recent titles include the TummyTime®, Terra Babies, SmartFlash™, and High-Contrast series; The Belly Sticker Book; 100 Pablo Picassos; My Fridge; Mix & Match Puzzle: Silly Trucks; and many more.

Margie and Jimbo's Illustration Studio is the workspace of a girl named Jillian who loves fun color combinations and enjoys sweets a bit too much. Jillian, who named her studio after her parents, illustrates images that make her smile, patterns that catch her eye, and ideas that excite her. Jillian's work for duopress includes My Fridge, The Belly Sticker Book, and The Pregnancy Belly Sticker Book. She currently enjoys life in central Illinois with her husband, David; sweet daughters, Bee and Weezie; and dogs, Charlie, and Zuzu.