Frozen Empires: An Environmental History of the Antarctic Peninsula (MP3 CD)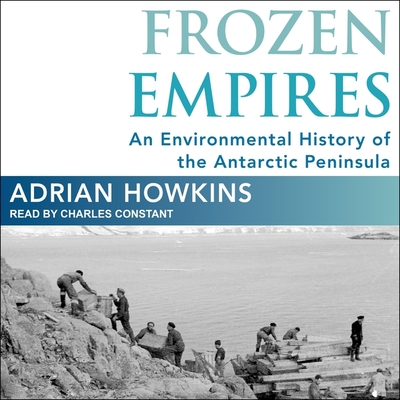 $24.99
Email or call for price.
Description
---
Perpetually covered in ice and snow, the mountainous Antarctic Peninsula stretches southward towards the South Pole where it merges with the largest and coldest mass of ice anywhere on the planet. Yet far from being an otherworldly Pole Apart, the region has the most contested political history of any part of the Antarctic Continent. Since the start of the twentieth century, Argentina, Britain, and Chile have made overlapping sovereignty claims, while the United States and Russia have reserved rights to the entire continent. The environment has been at the heart of these disputes over sovereignty, placing the Antarctic Peninsula at a fascinating intersection between diplomatic history and environmental history. In Frozen Empires, Adrian Howkins argues that there has been a fundamental continuity in the ways in which imperial powers have used the environment to support their political claims in the Antarctic Peninsula region.