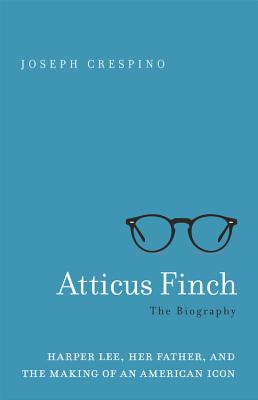 Atticus Finch: The Biography by Joseph Crespino
(Basic Books, $27.00; signed copies available)
It has been nearly three years since the publication of Harper Lee's once long-dormant first novel, Go Set a Watchman, and its surrounding controversy in relation to its successor, To Kill a Mockingbird, the most beloved novel of modern American literature. Both books, says Crespino, "became a kind of Rorschach test for the politics of race in the period that they were published." Three years is time enough for the issue to have dissipated somewhat, and also time for historian Joseph Crespino to complete research on Harper Lee's central character, "...the orienting figure of both novels, that touchstone of decency and goodness itself, Atticus Finch," who was based on Lee's father. Crespino's previous books on Southern politics and race, combined with his discovery of much unused or unknown research material, bring tremendous scholarship and insight to our understanding of Harper Lee and Atticus Finch. — RH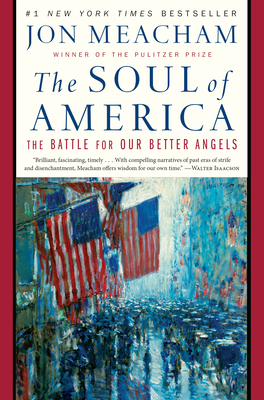 The Soul of America by Jon Meacham
(Random House, $30.00; signed copies available)
Pulitzer Prize-winning author Jon Meacham helps us understand the present moment in American politics and life by looking back at critical times in our history when hope overcame division and fear. While the American story has not always—or even often—been heroic, we have been sustained by a belief in progress even in the gloomiest of times. In this inspiring book, Meacham reassures us, "The good news is that we have come through such darkness before," as time and again, Abraham Lincoln's better angels have found a way to prevail.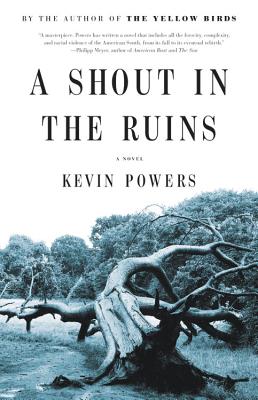 A Shout in the Ruins by Kevin Powers
(Little Brown & Co., $26.00; signed copies available)
It's still pretty early in the year but I'm pretty confident when I say that this will be one of the best works of fiction you are likely to read in 2018. Kevin Powers announced his arrival on the literary scene with his debut Yellow Birds, a powerful novel of modern war which went on to be a finalist for the National Book Award. Now he returns with a searing story of the Civil War and its long aftermath. Spanning over one hundred years and featuring a cast of characters whose lives are interwoven seamlessly, A Shout in the Ruins is a stunning achievement. — CM
Exploded View: Essays on Fatherhood, with Diagrams by Dustin Parsons
(University of Georgia Press, $19.99; signed copies available)
In Exploded View "graphic" essays play with the conventions of telling a life story and with how illustration and text work together in print. As with a graphic novel, the story is not only in the text but also in how that text interacts with the images that accompany it. This memoir distinguishes itself from others in its "graphic" elements—the appropriated diagrams, instructions, and "exploded view" inventory images—that Parsons has used. They help guide the reader's understanding of the piece, giving them a visual anchor for the story, and add a technical aspect to the lyric essays that they hold.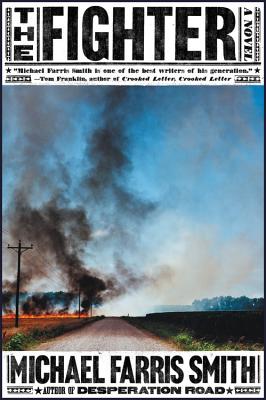 The Fighter by Michael Farris Smith
(Little Brown, $26.00; signed copies available)
Michael Farris Smith has inherited the rough south of Larry Brown and created his own rugged terrain. It is a world populated by people with few choices in life, not many of them good. Violence, physical, mental and social, is prevalent and the response to it shapes lives. Jack Boucher is immersed in this world and has to enter it one final time to have his last chance at redemption. This is another spare, powerful, beautifully composed work by a writer who can probe the dark side of the American dream like no other. — BC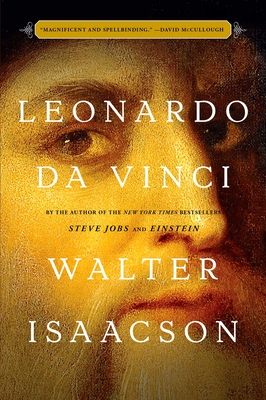 Leonardo Da Vinci by Walter Isaacson
(Simon & Schuster, $35.00; signed copies available)
Leonardo may well have been the greatest genius in history and certainly had the most inquisitive mind, the result being the creation of some of the greatest works of art known. Using the voluminous journals which he kept as a primary source, Walter Isaacson presents an engrossing portrait of the scientist, inventor, artist, supreme polymath who was also very human and enthralled with nature and the condition of life which he embraced so deeply. After reading this work, a person can easily understand what forces helped create the eternal greatness of works such as the Mona Lisa. — BC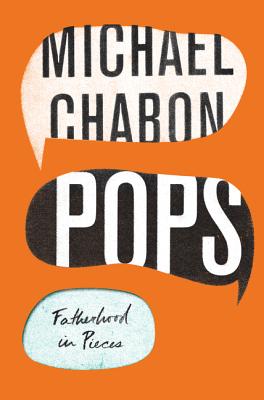 Pops: Fatherhood in Pieces by Michael Chabon
(Harper, $19.99; signed copies available)
Michael Chabon delivers a collection of essays—heartfelt, humorous, insightful, wise—on the meaning of fatherhood. For the September 2016 issue of GQ, Michael Chabon wrote a piece about accompanying his son Abraham Chabon, then thirteen, to Paris Men's Fashion Week. Possessed with a precocious sense of style, Abe was in his element chatting with designers he idolized and turning a critical eye to the freshest runway looks of the season; Chabon Sr., whose interest in clothing stops at "thrift-shopping for vintage western shirts or Hermès neckties," sat idly by, staving off yawns and fighting the impulse that the whole thing was a massive waste of time. Despite his own indifference, however, what gradually emerged as Chabon ferried his son to and from fashion shows was a deep respect for his son's passion. The piece quickly became a viral sensation. With the GQ story as its centerpiece, and featuring six additional essays plus an introduction, Pops illuminates the meaning, magic, and mysteries of fatherhood.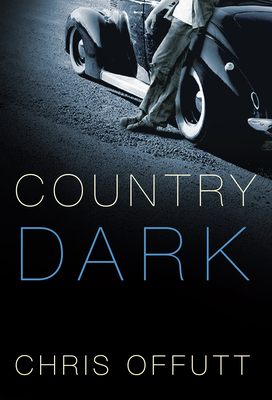 Country Dark by Chris Offutt
(Grove Press, $24.00; signed copies available)
Country Dark is a novel that spans 1954-1971, opening with Tucker's return from Korea, where he had special training in killing other men, to his rural Kentucky home near the Ohio border to take up his job as a driver in a bootlegging operation. He is devoted to his rural home life and to his young wife and children, and once their way of life is threatened, he understands he may have to fight to keep it together. Chris Offutt's new novel is almost impossible to stop reading, but it also must be savored for its elegant but unpretentious phrasing, and for its surprises, which we won't talk about here. — RH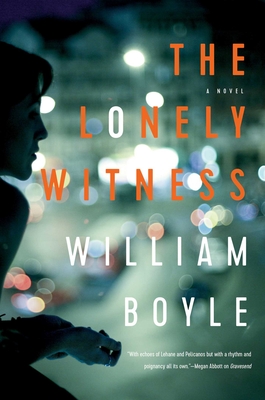 The Lonely Witness by William Boyle
(Pegasus, $25.95; signed copies available)
After a traumatizing adolescence and self-destructive young adulthood, Amy resolves to lead a quiet life helping through the simple austerity of the neighborhood Catholic Church. It's in the midst of this stewardship that she finds herself witness to an act of what seems to be random violence. Though horrified, the thrill and danger of the act draw Amy further and further back into a world of moral ambivalence, desperation, and horizons that extend beyond a few blocks in Brooklyn. Faced with old lovers, estranged relatives, and an unreliable potential partner in crime, Amy finds herself at a crossroads between who she was, who she wishes to be, and perhaps something altogether different from either. Boyle's slow burn and twisty mystery delivers a clever spin on the woman-in-peril trope giving us a complicated but always sympathetic heroine and makes for an engrossing and honest read about the shaping and portrayal of self and the frightening (or is it freeing?) mutability of our destinies. — KO